Where did the time go?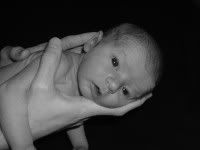 This is his newborn picture we took @ home in Daddy's hands. He was 4 days old.
He was 2. 5 here @ WDW for the first time!
And on Saturday, enjoying cake @ my parent's house. Tonight he gets to pick dinner out (Taco Bell) and we'll have cupcakes too. He got this Star Wars Clone Trooper outfit he's wearing here.
HAPPY BIRTHDAY AVERY, WE LOVE YOU!!